Dentists in Downtown Ottawa
Family Dental Care clinic is a well-known dental clinic in Ottawa. In addition to treating all types of dental problems, we also focus on educating our patients so they can take proper care of their dental health at home. We have qualified and friendly professionals to help detect and treat any issues.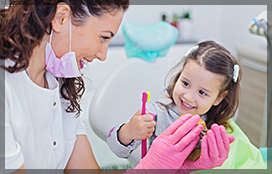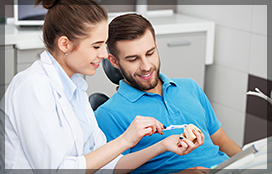 Why Choose Family Dental Care Clinic in Downtown Ottawa?
Exceptional Dental Care
Our primary focus is on providing excellent dental care to our patients by offering the best possible solutions to all types of dental problems.
Convenient Location
Conveniently located in the heart of the city, our dental clinic is easily accessible. We cater to the needs of patients of all age groups.
Comprehensive Dental Services
We provide complete dental care services including cosmetic, preventive, restorative, and general dentistry to make things easy for our patients.
Qualified Dentists
We have the best dentists in downtown Ottawa to provide professional dental care. Our experts have the knowledge and experience to treat any oral problem.
Flexible Appointments
We schedule appointments according to the needs of our patients so they can visit us as per their convenience.
Friendly Atmosphere
We strive to create a warm and welcoming atmosphere in our clinic, so our patients are at ease and feel comfortable.
Our Dental Services
Our dentists will work with you to understand your needs, come up with a suitable solution, develop a treatment plan to help you achieve the desired results. We offer all types of dental services to our patients, including the following:
Contact Us to Schedule an Appointment with Our Ottawa Dentists
For more information about our services and qualified dentists in downtown Ottawa, get in touch with us by calling 613-736-5000. You could also fill out our online form if you have any concerns.