Making Your Visit a Comfortable and Educational Experience
At Family Dental Care, we are fully committed to making your dental visits as relaxed and informative as possible.  We certainly understand that our patients can have many different opinions/viewpoints with respect to dental office visits and dental treatment; therefore, our team members will invest whatever amount of time needed, especially on your first visit to our clinic, to understand any and all concerns so that we may address them together.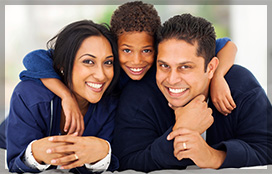 Whether your child will be seeing a dentist for the very first time or you have been receiving dental care for several years, we want to ensure that each and every visit to our clinic is a comfortable and educational experience.
Complete Patient Support and Satisfaction Provide Our Motivation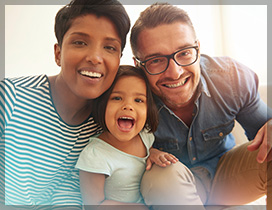 There can be many reasons why your teeth may need care or attention.  Our team is skilled and knowledgeable and ready to help you with the treatment of choice.  With advancements in dental technology, there may be treatment options that you may not have considered or may not be familiar.  We are happy to discuss all options with you to help make the choice that is best for you.
All patient questions are welcome and encouraged, and none are too basic or too abstract to warrant a complete and satisfactory response.  To support our patients with their comfort in asking questions about their dental care or treatment, members of the Family Dental Care staff are collectively fluent in several languages, including: English, French, Spanish, Hindi, Punjabi, Farsi and Arabic.
Family Dental Care is committed to complete patient satisfaction during every visit to our clinic and throughout every step of the treatment process. This includes submitting any insurance claims electronically on your behalf to prevent out-of-pocket expenses and to help ease any financial strain this may cause.
For further information on how we can best help you and your family with your dental care, call Family Dental Care today at 613-736-5000 or contact us to request a consultation at your earliest convenience.