A Comprehensive Range of Dental Care for Patients of All Ages
Family Dental Care is a full-service dental clinic.  We offer comprehensive dental care for patients of all ages in Ottawa and the surrounding areas, and we welcome families new to the city and region.  Some of our patients choose to drive more than an hour to visit our clinic and we truly appreciate their trust and support.

Our experienced and dedicated team of dentists, hygienists, and office staff is committed to delivering the highest standard of oral care to every patient.  At Family Dental Care, we place a strong emphasis on preventative therapy; this consists of routine care and patient education to protect the health of your natural teeth for as long as possible.  Our goal is to help you maintain dental wellness and avoid complicated dental treatment, thus saving you time and money as well.
We are also committed to continually improving our facilities and our personal knowledge; this includes investing in most the currently-available technology and in our education in the latest advances in dentistry.
Providing the Support and Education to Protect the Health of Your Teeth
Family Dental Care believes that every patient should enjoy the benefits of healthy teeth and a healthy smile, as these are fundamental to enriching many aspects of everyday life, such as:
Dietary choices or options
General health of the body
Confidence in one's smile
Conversation/clarity of speech
Self-confidence in social settings
Accordingly, Family Dental Care offers leading-edge dental care and services directed to enhancing the lifestyles of adults and children alike with respect to these elementary needs.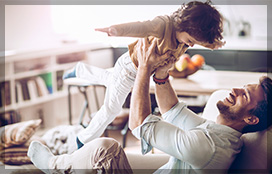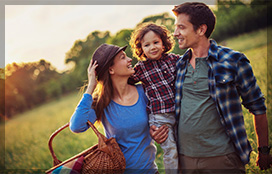 The scope of services available through any of our clinics includes:
Complete Exams (for new patients)
Routine Cleaning and Checkup
White Fillings
Gum Therapy
Crowns and Bridges
Tooth Extraction (standard and complex)
Wisdom Teeth Removal
Partial and Complete Dentures
Invisalign (clear braces)
Your natural teeth are a precious asset and the Family Dental Care team is committed to providing the support and education necessary to protect the health of your teeth, and that of your children's teeth, for as many years as possible.
Call the Family Dental Care clinic today at 613-736-5000 or contact us to request an appointment and join a growing number of families who are finding benefit in our services.