Create the Smile of Your Dreams through Cosmetic Dentistry
Much like fingerprints, every set of teeth is slightly different; because of this situation, every person's smile will also be slightly different, even though it might not appear to be the case upon first glance. And while some people might say that any smile is a good smile, there are those who may wish for the look of their smile to be better.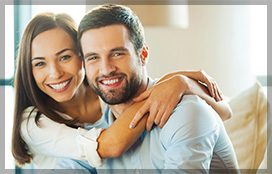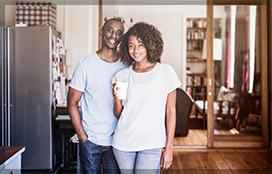 There can be a number of reasons for our patients to have such a wish, including:
Gaps in your teeth
Chipped/broken teeth
Uneven or misaligned teeth
Tooth discolouration or stains
Teeth worn down from grinding
An excessive display of gum tissue
Fortunately, these barriers to a more acceptable smile can in fact be overcome; in the same way that people might choose to change the shape of their face or their body, you can also make improvements to your smile. This is possible through cosmetic dentistry, specifically by applying the concept of smile design, a process that not only creates your new smile but also allows you to see and approve how that smile will look before any dental work begins.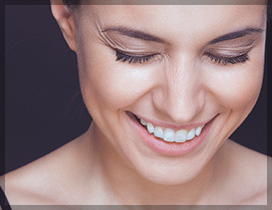 Dr. Vineet Sidhu of Family Dental Care has taken advanced courses in the study of smile design and takes great pleasure in working with patients to help them create the smile of their dreams. Dr. Sidhu and her team will make a mold of your current teeth and use that as the base to create a wax model of the new smile; this new design will then be presented to you for your acceptance and approval – part of this process includes a discussion on the particular dental treatments that would be involved in creating your new smile.
Treatment Options to Help Create Your New Smile
There are a number of treatment options that can be applied to re-design and improve your smile, depending on your particular needs and the condition of your teeth.
The alternatives would include:
Crowns – used to straighten or lengthen teeth
Dental Implants – for the replacement of missing teeth
Porcelain Veneers – overlays for gaps or chipped/cracked teeth
Gum Lifts – to give the impression of longer and/or straighter teeth
Invisalign – clear braces
Our Cosmetic Dental Treatment in Ottawa
The Family Dental Care team will review these treatments with you, as they apply to the creation of your new smile, to help you understand how they will improve the look of your teeth/smile and what you can expect during any of the individual procedures.
Cosmetic dentistry can turn your wish for a better smile into a reality. Call Family Dental Care today at 613-736-5000 or contact us to book a consultation to see if you can have the smile of your dreams.