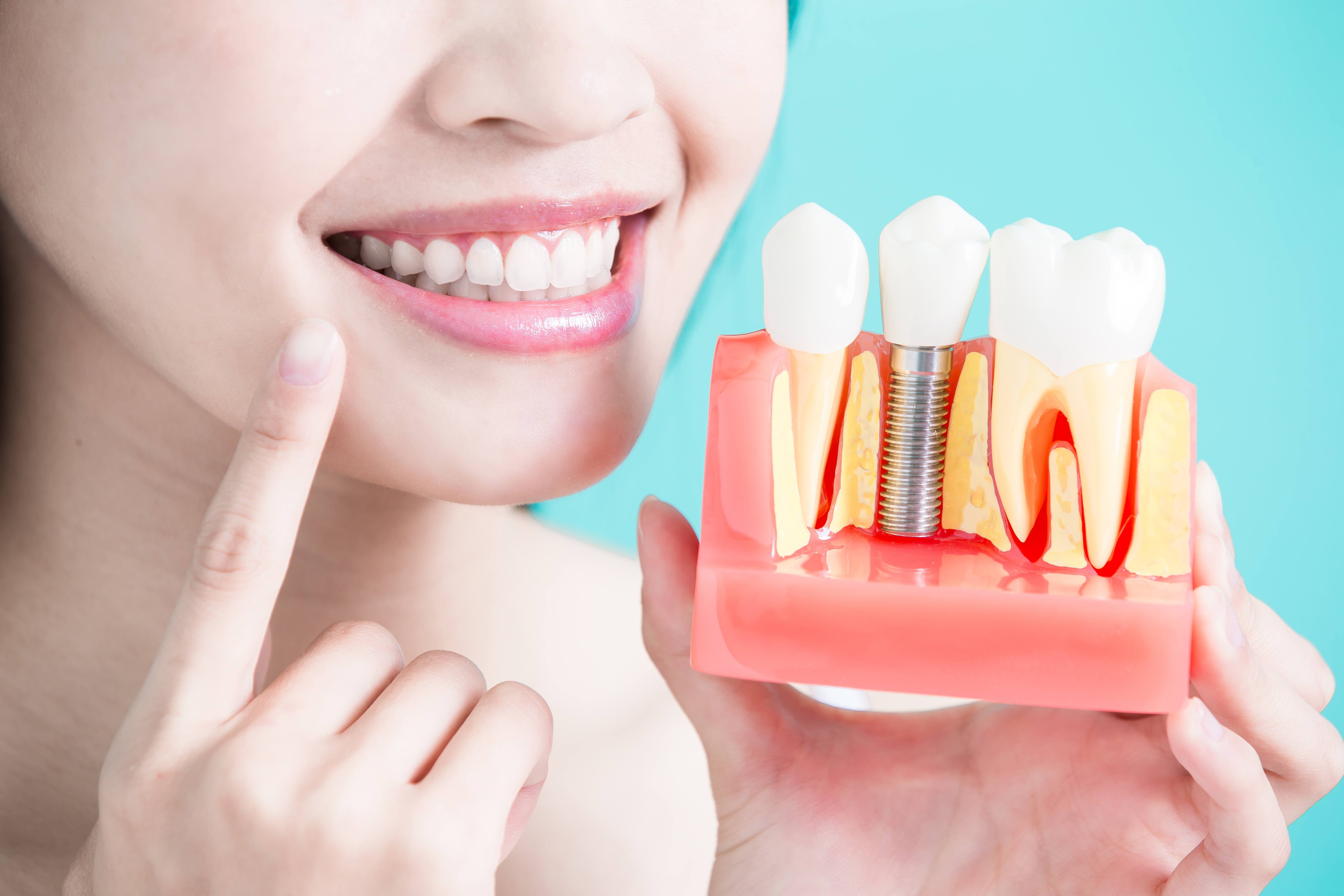 Consider dental implants if you're seeking a way to replace a missing or unhealthy tooth. With us at Family Dental Care, our team is qualified and capable of producing competitive dental implants at a reasonable cost. Furthermore, we employ cutting-edge technology to assist you in achieving healthy and beautiful teeth.
Dental Implants Are a Great Way To Replace Missing Teeth
We are concerned about your oral health and appearance. When it comes to tooth implants, we follow a step-by-step process that includes the following:
Appointment: Our Family Dental Care clinic's qualified implant specialists will conduct a physical examination, review your x-rays to assess your dental health, and select the best implants for you.
Anesthetic: While conducting the consultation, our dentist will go over various anesthesia treatments with you to ensure you feel more comfortable during the procedure.
Implant Procedure: Our dentists will answer your questions and address your worries about the implant procedure. We will arrange your teeth implant operation at your leisure and manage it with extreme proper care and maintenance.
Healing: We all know that aftercare is just as important as the implant procedure. During your recovery, we will offer you specific instructions and pin medicine or antibiotics if required.
Follow-Up Visit: Our implant physician will arrange a follow-up appointment to check your recovery and make sure there are no issues.
Implants Have many Advantages
Dental implants are long-lasting and beneficial to your dental health.
These are a fantastic alternative that offers a long-term solution.
Dental Implants do not need the surrounding teeth to be altered or modified, incomparable to dental bridges.
They're well-made and pleasant to wear.
Augmentation can appear and feel completely natural.
There will be no dietary constraints.
Our Dental Implants Dentists Provide Dependable and High-Quality Care
We have always had the most outstanding dentists in Ottawa at Family Dental Care Clinic to help you achieve your dental health. Our professional staff would be pleased to assist you and safeguard your teeth with easy and effective procedures. We have the experience and understanding necessary to get you safe and effective dental implants. We also provide direct invoicing to your insurance company, making the payment procedure straightforward.
Please call us at 613-736-5000 (South) or 613-627-3500 (Downtown) to see if you are suitable for a tooth implant. You can also make an appointment with us by filling out our online contact form.