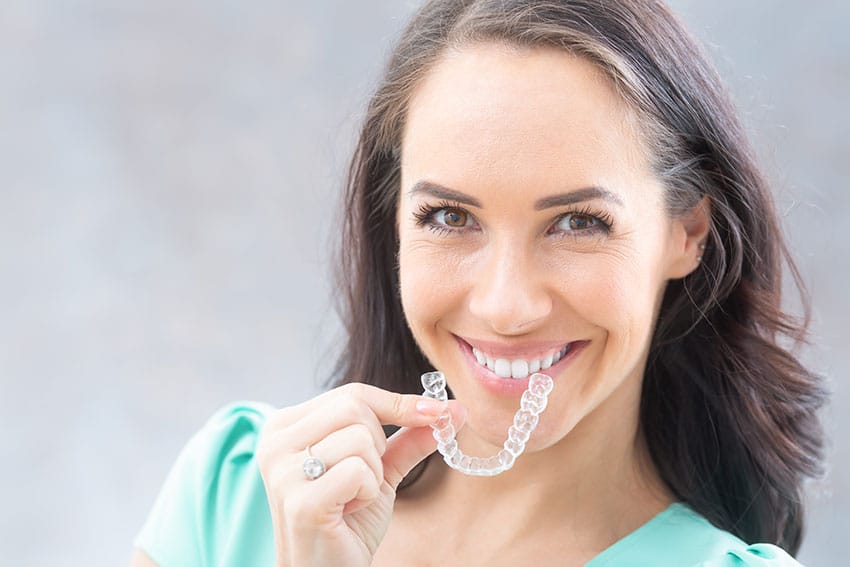 Choosing the best dentist in the Ottawa area for Invisalign ensures you get high-quality results. With a shining smile and none of the embarrassment of braces, you will enhance your mouth structure and enjoy straight teeth. Our reliable professionals will guide you through the process and give you all the relevant information. Read on to learn more about what our professionals can do for you.
The System Explained
These designs offer you a way to straight teeth, giving you a smile you wish you had. With the support of advanced computer imaging to design and create the fitting, you can ensure a snug and effective finished product. Your dental professional will guide you through the before and after images for contrast, giving you an idea of the result. A series of clear aligners are custom-made for your teeth, created to slowly shift the structure of your mouth over time and move teeth little by little into their intended space. Each insert is worn for around two weeks, or as your dentist advises, it is replaced with the next set in the series. Each design is slightly different to encourage slow movement rather than a harsh and painful experience associated with braces.
Advantages Of This Method
These inserts are see-through, making them look invisible to the person you are speaking to. These solutions allow for a seamless fit with your lifestyle without worrying about unsightly braces or chunks of food getting stuck in your wires. This new-age method is far less intrusive to your mouth and your lifestyle. Eating without hassle is a massive benefit of this system, something that any wire brace wearer can attest to. You can also remove the aligners to brush and floss, as you normally would, to maintain fresh breath and good oral hygiene. The design may cause pressure in the mouth for a few hours after fitting, but this is still far more comfortable than traditional braces.
When you come to our team of professionals for Invisalign services, we work with you to support your mouth's oral structure and health. Straighten your teeth effectively, without having to take on unsightly braces. With the right solutions, you can enhance your smile and teeth. Contact us today to find out more.