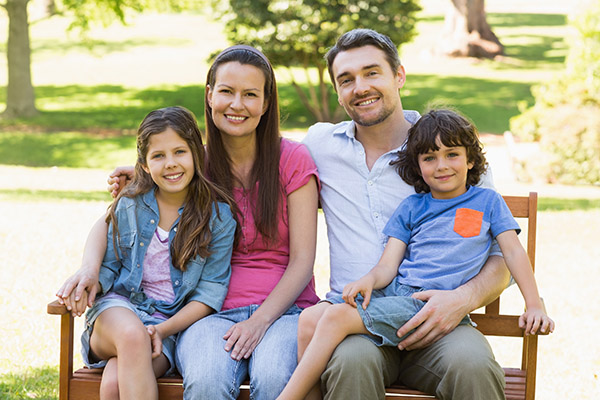 Going through life with a less than desirable smile is taxing for many people, and unfortunately, it is a reality for most. Many things come into play to determine how our teeth look, from genetics to oral hygiene and even dental injury. However, cosmetic dental treatment allows you to change the parts of your smile that leave you feeling unattractive and give you the bright and beautiful smile you have always desired.
All you need to do is visit Family Dental Care in Ottawa to review your treatment options with our professional team!
Design Your Perfect Smile
The most common reason people seek out cosmetic dentistry is that smiling leads to heightened anxiety rather than increased joy. This could be because of crooked teeth, gaps, chipped teeth or discolouration. Besides making everyday tasks such as talking or eating more difficult and uncomfortable, being embarrassed about your smile also has significant hindrances to the social aspects of your life.
Fortunately, cosmetic dentistry alleviates the struggles of having an undesirable smile so that you can enjoy every part of your life and experience improved oral and psychological health.
What To Expect From Cosmetic Treatments
If you've never had a cosmetic dental treatment done before, you may have more than just a few questions about what can be done to give you your dream smile.
There are a few standard procedures to look at, including the following:
Crowns – crowns are used to entirely cover a damaged tooth, helping to improve the appearance and straighten the tooth.
Dental implants – essentially a replacement for the root of your teeth, dental implants are fused to the jawbone and act as a filler for missing teeth.
Porcelain veneers – an excellent way to redesign the appearance of your smile; porcelain veneers are bonded to your teeth to improve their colour, shape, size and length.
Gum lifts – the treatment changes the contour of your gums, giving your teeth a more extended appearance. Gum lifts may also aid issues of gum disease.
Teeth whitening – everyone wants a bright smile, and teeth whitening makes that possible.
Invisalign braces – the thought of metal braces as an adult is most likely a nightmare for many, but Invisalign braces offer an exceptional alternative. Virtually invisible, Invisalign is a comfortable and efficient way to straighten misaligned teeth.
Giving your smile a makeover can be a decisive move and usually gives people a new outlook on life. So, if your smile is stopping you from living your best life, then contact us today to schedule a cosmetic dental treatment with our professional team.