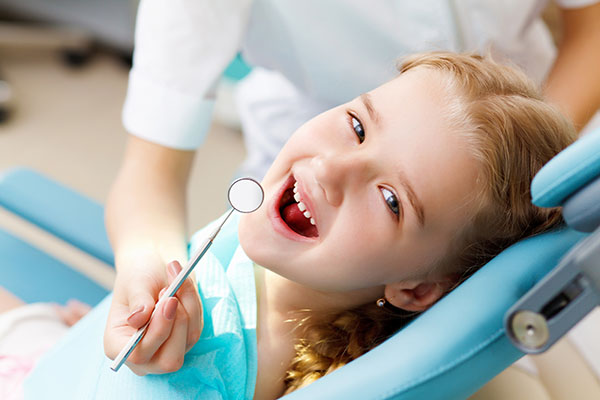 If you're looking for a dentist for your children in Ottawa, then look no further than Family Dental Care! With us, your child will be on the right track to a life with a healthy mouth.
From the day they are born, children are instantly in tune with their mouths. Their natural instinct kicks in to look for food, which is why babies constantly put things in their mouths! However, as vital as it is for children to explore and learn through their curiosity, germs can cause significant issues and are typically introduced orally to the rest of the body.
Although you can't teach a baby much about oral hygiene, there's no reason why you can't keep their mouths clean and ensure their play areas are sanitized and safe. Many parents wipe their infants' gums after feeding and introduce brushing once the first tooth appears. This is a great foundation for establishing a healthy oral hygiene routine for your kids.
We all know how challenging it can be to get your children excited about cleaning their teeth, but it is vital to their overall health. So, today we'll discuss a few ways to encourage oral hygiene in your child's daily routine and the importance of visiting our dentists in Ottawa!
Visit Family Dental Care to learn more about our services!
Get Up And Brush
We all grew up to the 'twice a day' rule of brushing our teeth, spending two minutes in the morning and evening tending to our pearly whites, but things were different back then. Today, we're considered lucky if our children brush their teeth just once a day, which is a scary thought!
Lifestyles, in general, have changed tremendously over the past years, with everything being done in a hurry so we can move on to the next thing. When you're trying to get three kids ready for school in the morning, packing your files for work, making six peanut butter sandwiches, and tripping over the dog's food bowl, it really is easy to forget the most important tasks. But, it's important to establish an unwavering self-care routine, including attending to your oral health!
Encourage your kids to prioritize their oral health from a young age by using these few tips:
Get them involved. Let your kids choose their own toothbrush and toothpaste.
Make it special. Help your child repeat affirmations in the mirror while brushing their teeth. This will instill confidence and tie the activity to something constructive and positive.
Educate. Spend time talking about oral health and let your child explore their mouths, looking at their tongues with a magnifying glass and counting how many teeth they have.
Children learn by doing, which is why consistency is paramount to establishing healthy habits. Reinforce their oral habits with scheduled visits to our dentists in Ottawa.