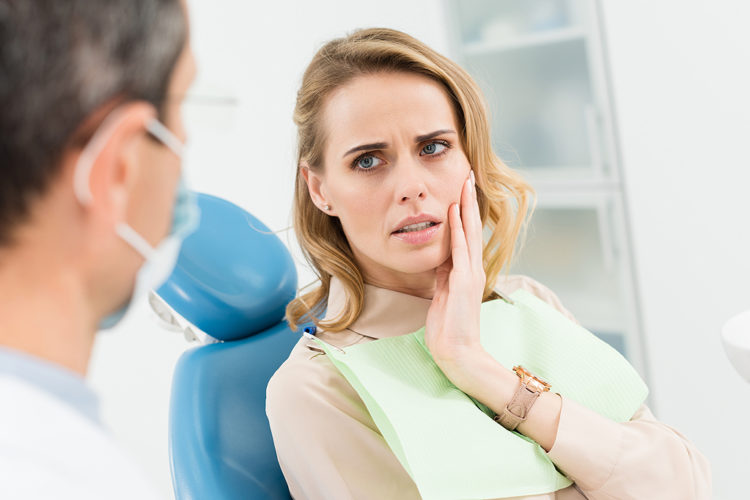 It's all a blur now. All you can remember are a flash of lights and the screeching of tyres on the road as you headed straight into the lamp post on the corner of the block. Granted, you're still a learner driver, but now you have a damaged car and a severe dental emergency on your hands from a serious bump to the steering wheel. You can probably still taste the leather grip, but we'll sort that out with our Ottawa dental emergency services from Family Dental Care.
No one wants to have to wait to have their dental catastrophe seen to, which is why having an emergency dentist on hand may prove helpful when you've been in an accident, sustained a sporting injury or chipped a tooth trying to make an impression on someone special.
Here at Family Dental Care, we are only a call away!
Emergency Dental Services Are For More Than Tooth Loss
Sustaining a dental injury is never a pleasant experience, and prompt treatment is essential to alleviate the immediate issue and prevent possible long-term complications. Unfortunately, most people assume that the only appropriate time to visit an emergency dentist is when there is a threat of tooth loss, but there are many other reasons to visit.
For instance, damaged braces pose a significant risk to the wellness of your mouth and can even cause injury as sharp edges could potentially pierce the gums or soft tissue inside your mouth. Other cases, such as a chipped tooth, damaged crowns or veneers, and infections after dental work, are all reasons to dial the emergency number.
Prompt assistance will not only alleviate the pain but will also improve the appearance of your teeth and prevent further complications that could alter the condition of your oral health in the long run.
What Qualifies As A Dental Emergency?
First off, let's establish that it's a far better choice to contact your emergency dentist rather than visit the emergency room at the hospital. Not only are the hospital personnel unequipped for dental emergencies, but you'll also more than likely spend a lot more time rivalled in pain, entirely unnecessarily.
Knowing when to contact your emergency dentist is vital, so pick up the phone if you have any of these issues:
Severe tooth or gum pain.
Bleeding in the mouth.
Partially or entirely knocked out teeth.
The loss of a filling or crown.
Damage to the teeth, tongue or cheeks.
Preserving your smile and the overall wellness of your teeth is important to us, so be sure to contact us immediately for dental emergency services in Ottawa!