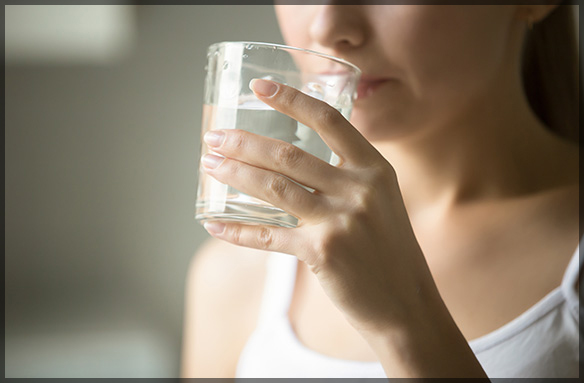 Did you know that if left untreated, tooth sensitivity can lead to serious dental problems such as gum disease? It also causes tooth pain and discomfort when you consume cold, hot, sweet or acidic foods or when your teeth are exposed to cold air. The experts from our family dental clinic have put together this guide about the symptoms, common causes, solutions, and treatment for sensitive teeth. Read on to learn how to get some relief from this dental condition.
What Causes Sensitive Teeth?
Tooth sensitivity can happen to anyone. Exposed pulp and roots or eroded enamel often make your teeth sensitive, causing toothache. Here are a few common causes:
Brushing Too Hard
Using incorrect brushing techniques or a toothbrush that has hard bristles can erode the enamel and expose the dentin. This is why it helps to consult with your family dentist to find a gentler yet effective brushing solution.
Irregular Flossing
Flossing is crucial to maintain good oral hygiene and should be part of your dental routine. However, irregular flossing leads to plaque buildup, increasing the chances of tooth sensitivity and gum diseases.
Demineralization
It occurs when the mineral content in enamel is reduced. This eventually causes your teeth to become more sensitive and makes your teeth more vulnerable to infections. Consuming acidic foods and sugary drinks is the primary cause of demineralization.
Teeth Grinding
Grinding wears down your teeth, causing them to chip or crack, and also damages the enamel. This increases the chances of exposing the dentin, making your teeth more sensitive and susceptible to decay.
Diet
Regularly consuming acidic foods and beverages such as soda, pickles, tea, and more can wear down the tooth enamel, increasing the chances of sensitivity.
Solutions & Treatment for Tooth Sensitivity
If you are suffering from sensitive teeth, visiting your family dentist can help you get relief from the pain. Depending on the causes, here are a few dental procedures and treatments that they may recommend to help you:
Mouth Guard
If you have the habit of grinding your teeth, it helps to wear a mouth guard to reduce sensitivity and the resulting pain and discomfort.
Fluoride Varnish
Applying a fluoride gel recommended by your family dentist can help reduce some of the discomfort and pain caused by tooth sensitivity. It also helps to strengthen your tooth enamel.
Dental Sealants
Dental sealants are a temporary solution for tooth sensitivity. They are a thin coating of resin that your dentist can apply onto your teeth to protect the enamel.
Bonding Agent
If the tooth sensitivity is because of the exposed roots, your dentist may recommend using a bonding agent. They will apply it over the exposed area to help reduce your pain.
Root Canal
If no other options seem to work, your dentist may advise a root canal treatment. They will remove the pulp to help reduce your discomfort and tooth pain.
Get the Best Solution for Tooth Sensitivity with Us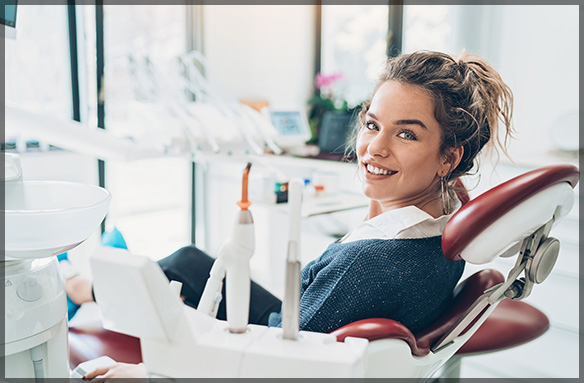 At our Family Dental Care clinic in Ottawa, we strive to help our patients get relief from dental conditions and maintain healthy oral hygiene. We have qualified dentists to help determine the cause of any dental problem and recommend accurate solutions.
If you are suffering from tooth sensitivity, we can help you. Call us at 613-736-5000 (South) or 613-627-3500 (Downtown) to schedule your appointment.