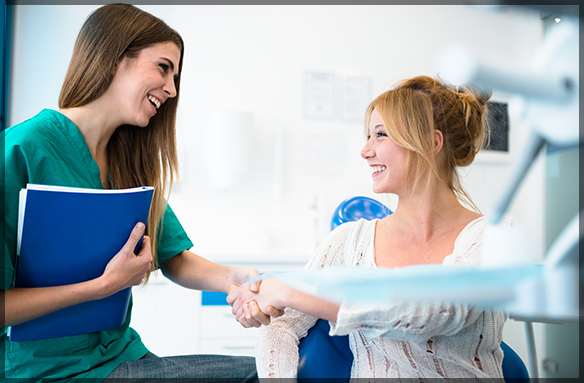 Body:
Healthy teeth result in confident and beautiful smiles. A simple routine can help prevent most dental problems, but when we do have one, we rush to a dental clinic.Just like any other medical professionals, dentist and a registered dental hygienist, both are licensed dental professionals. One is known as a Doctor of Dental Surgery (D.D.S.) and the other is a Registered Dental Hygienist (R.D.H.)After the basic college course, which is a little longer for dentists,specialized training is required in both the cases.However, there are a couple of differences between the two. One of them is the treatments they provide. Let's find out more.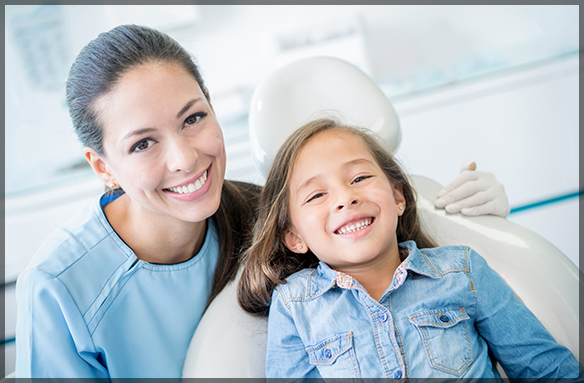 Dentist Hygienist
Similar to other medical professions, dental hygienists need special training for their work. However, the duration is short as compared to a dentist. After completion of the required degree program, an intendinghygienist is required to clearan examination in order to get a license, which is a permission to practice in his state.With the license earned, he can add RDH after his name.
When you pay a visit to a dentist, usually the first person you meet is a dental hygienist. He is an important part of a dentist's supporting team. He examines your mouth and makes notes of the issues, which are then referred to the dentist. He does not identify or recognize the problem.This job is left for the expert, that is, the dentist.A dental hygienist provides treatments to ensure good oral health; and indoctrinatesyou about proficiencies and particularly endorsed products intended to benefit your teeth and gums.
Roles and Responsibilities of a RDH:
Clean a patient's teeth during a routine checkup
Brush and remove the plaque and tartar from a patient's teeth
Responsible for polishing the teeth
Take a note of the dental conditions
Conduct screening procedures
Carry out precautionary dental hygiene care
Blood pressure check and health history review
Guide patients on dental home care
Assist the dentist in procedures such as tooth removal
If the hygienist observes a possible problem, he divulges the information to the dentist.He works under the supervision of a dentist.
Dentist
Dentists address themselves as 'Doctor of Dental Surgery'. They are doctors of the teeth.Dentists tend to study for a longer period of time because theirresponsibilities are more widened. Specialization in dentistry requires additional training. Here, dentists specialize to provide care for particular concerns. One such example is of a periodontist. He focuses on treating gum related issues.Similarly, an orthodontist treats twisted or curved teethand incorrect alignments. A dentist who is licensed to operate surgeries in the mouthis an oral and maxillofacial surgeon.
Similar to hygienists, dentists also need license to practice in their states.
As the duration of the course is high for the dentists, so is the pay. If you wish to consider the salary earned by the two professions, then being a dentist would be your choice. It is almost double the pay.
A dentist's work is similar to a dental hygienist in some ways. However, there are some major differences as well.
Roles and Responsibilities of a Dentist
Administer the clinic
Conduct treatments like fillings, tooth removal, and other dental repairs
Analyze patient statistics accumulated by the RDH
Identify dental disease and bite problems
Make referrals to specialists such as oral surgeons and orthodontists, if required
Irrespective of the differences between the education and responsibilities of registered dental hygienists and dentists, both the professions are important. They work together for better patient care.