If you are like the majority of people, you have had a cavity and had it filled at some point in your life. However, you may not have had the choice of silver fillings or white fillings. According to Dr. Vineet Sidhu, an Ottawa dentist with over 22 years of experience in white fillings, a dentist removes the areas of decay when you have a cavity treated. This space is then filled with durable and strong dental materials to allow the tooth to function normally.
For the longest time, there were only silver fillings. However, there are now white fillings that blend in with the surrounding teeth. Here are some benefits and disadvantages for both silver and white fillings, so you can pick the option that best fits your needs.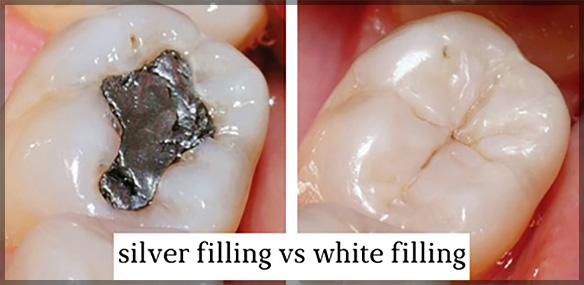 Silver Fillings
Silver fillings are still used by many dentists. There are people who prefer silver fillings for a few reasons. The first being that silver fillings take less time, as they do not use advanced dental techniques and tools. Silver Fillings are also cheaper than white fillings, due to them being faster and simpler to place.
There are some drawbacks to silver fillings, which include them expanding and contracting due to heat. This can cause the tooth to fracture. Silver fillings are also noticeable, making them not a great option on visible teeth. To use silver fillings more of the tooth's natural structure needs to be removed. This can be painful, and can lead to high amounts of discomfort, and could cause sensitivity after the fillings are placed.
White Fillings
White fillings are becoming the more popular option, due to their many benefits. These benefits include strengthening of the tooth as compared to silver fillings due to the bonding action. Some patients also have less sensitivity and discomfort with white fillings than with silver fillings. The white fillings can also be coloured to match the surrounding teeth. There is also a controversy on the health issues associated with the mercury in Silver fillings and this is avoided by having white fillings.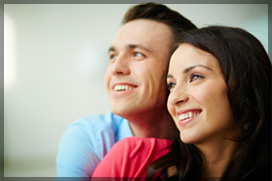 Although most people prefer white fillings, there are some drawbacks to them. White fillings cost a bit more than silver fillings. They also need the dentist to be skilled, and trained to use the tools and materials. This is the reason that white fillings cost much more. You also need to ask your dentist if they offer white fillings since not all dentists offer white fillings, due to the extra cost of training and the tools. Dr. Vineet Sidhu is an Ottawa dentist who offers white fillings and has many years of experience in doing them.
Before you make your selection about what type of filling that you are going to get, you should weigh your options. You should also speak with your dentist to make sure that your choice is the best one for you, and that they provide that type of filling. Both silver fillings and white fillings have their advantages and areas that they work the best for. No matter your choice, you should schedule an appointment with your Ottawa dentist, as this allows for cavities to be detected earlier and treated sooner.
Call Our Family Dental Care Clinic in Ottawa today at 613-706-1730 to schedule a check-up. You can also use our online contact form below:
For better knowledge, read through our following related posts: