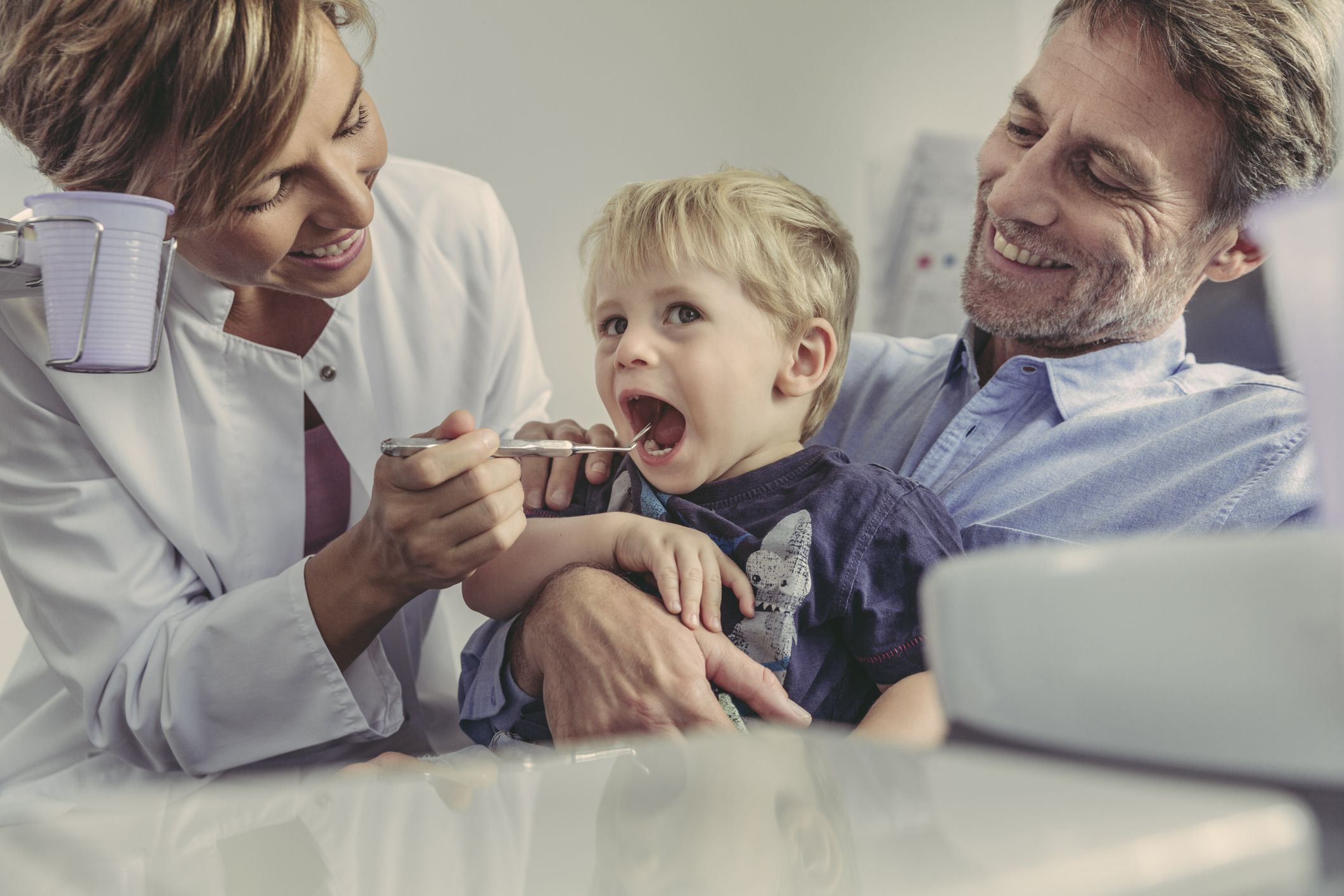 Your child's first visit to the dentist can go one of two ways. Either they are interested and excited, or they are completely terrified and insist on hiding themselves in the comfort of your arms.
But, like those at Family Dental Care in Ottawa, child dentist is trained to help your children feel as comfortable as possible while giving their teeth the best start to a long and healthy life. So when you visit us, you can be assured that your children are in the best hands and will leave with a smile on their faces.
How to Prepare Your Child for Their First Dentist Appointment
It's entirely normal for your kids to experience some anxiety when they know someone will be investigating their mouths, but there are plenty of ways you can help prepare your child and make them feel more comfortable and confident. Of course, the ultimate goal is to educate young people about the importance of proper oral hygiene and dental care, so starting with modelling what that looks like daily will give them a solid foundation for forming healthy oral care habits.
Although many children find brushing their teeth to be one of the most tedious tasks of the day, you can make it a fun experience with some simple tweaks. For instance, you could sing a song about brushing your teeth, including various actions that will help them associate the activity with positive emotions and experiences. Likewise, you could give them a torch to look into their mouths to find the germs that are bad for their teeth, motivating them to brush and floss efficiently.
Once your kids feel comfortable with their oral hygiene routine, you can educate them on various dental issues that a dentist will look for, such as cavities. It is often helpful to explain why a dentist looks for cavities, etc. When a child is educated on preventing and handling dental factors they will have more understanding of what the dentist is doing. In addition, you can roleplay with them where they can be both the patient and the dentist to help them feel more comfortable before their upcoming appointment.
Finally, when the day comes for them to visit the dentist, encourage them to show the dentist how strong and healthy their teeth are because of their diligence with their oral care. It will also help uneasy children settle in when you show them around the room, looking at the different posters, dental equipment and letting them explore and ask questions.
Preparing your children for their first dental appointment is key to ensuring they build a positive relationship with keeping their teeth and mouths healthy, and when you visit a child dentist at Family Dental Care, we ensure your kids leave enthusiastic about practising daily oral hygiene. Contact us today to schedule an appointment!