Dental Symptoms Pointing to the Need to Seek Immediate Professional Advice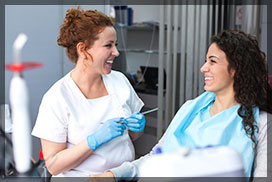 At one time and perhaps lingering to some degree today, the mere mention of a need for root canal treatment would literally send shivers down one's spine.  Undoubtedly, some of these responses could be attributed to a proverbial fear of the unknown while in other cases people might be reacting to assumptions/perceptions based on root canal-related horror stories recounted by others.
Small cavities in teeth do not often cause any pain or sensitivity. Untreated cavities continue to grow in size till they reach the nerve. Once the cavity reaches the nerve, then the only treatment to save the tooth is Root Canal Treatment. To prevent or minimize the need for root canal therapy the following is recommended:
Routine dental check ups to detect and treat cavities before they reach the nerve of the teeth
Minimize sugar in your diet
Regular brushing and flossing
Eating more salad and vegetables
While root canal treatment is not to be taken lightly, it should be noted that perspectives have changed, for the better, in terms of these procedures.  In fact, dental anaesthesia has developed to the extent where many dentists, not oral surgeons, routinely perform root canals in their clinics, and the treatment in reality is painless.
Root canal treatment is used to repair and save a tooth that is badly damaged, decayed, and infected.  These situations commonly result from one or more of the following:
A deep cavity in the tooth that has been left untreated
Acute trauma/injury to the tooth
A crack in the tooth
The procedure involves removal of the dental pulp, or the matter within in the tooth that consists of nerves and blood vessels, then cleaning the inside of the tooth and sealing it. If an affected tooth is left untreated, it could develop into serious complications such as:
Prolonged/persistent discomfort
Infection or abscessing of the tooth
The need for a complete extraction of the tooth
Spread of the infection to other teeth
Spread of infection to the bone
Pus an infection draining from bone
Spread of the infection to the face and neck
If you have the following symptoms you need to see a dentist right away to diagnose and treat the dental problem.
Tooth ache
Sensitivity to hot foods
Sensitivity to cold foods that lingers on for longer than a few seconds.
Bad taste in mouth, especially from one area
A "hole" in the tooth
Food getting stuck in teeth
Part of tooth chipping away
Should an individual be experiencing any/some of the above, it would be prudent to seek professional advice as soon as possible to determine whether root canal treatment is the appropriate course of action.  This can be achieved by contacting a local dental office in Ottawa such as Family Dental Care.
Staff members from the Family Dental Care clinic have extensive experience in providing root canal treatment when appropriate and necessary for their patients. 
Our Dental Office Staff Can Help Alleviate Concerns about Root Canal Treatment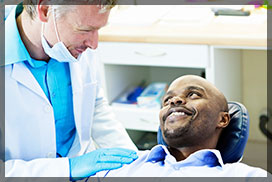 Family Dental Care in Ottawa strongly advocates preventative dental care as a means of averting unnecessary and potentially costly dental treatments like root canals.  However, even with the most ardent dental care procedures, there may be circumstances as noted above that could dictate the need for root canal treatment.
Consequently, patients may have questions/concerns about undergoing such procedures, especially if they have not experienced this type of dental treatment in the past.  To help alleviate patient apprehension, staff at the Family Dental Care clinic in Ottawa will invest as much time as needed to address the following and more about root canal treatment:
Reason for the treatment
The benefits to the patient
The duration of the procedure
What to expect during treatment
What to expect and do post-treatment
Are you experiencing sensitivity to hot and/or cold or have persistent pain/discomfort in one or more of your teeth?  Do you have a tooth that is cracked or damaged as a result of an injury or accident?  Call Family Dental Care in Ottawa today at 613-736-5000 to schedule an assessment as soon as possible to determine the best course of treatment.