What are Dental Implants?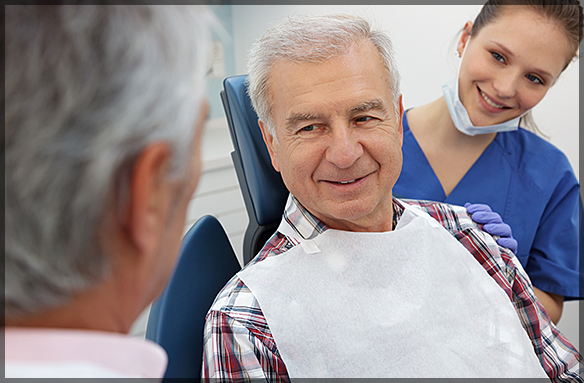 Dental implants are a replacement for your tooth. They provide a reliable foundation for permanent or removable replacement teeth and are made to match the appearance of your natural teeth. If you are missing a tooth, your dentist may recommend a dental implant as a treatment option. They are ideal because they are comfortable, can enhance your appearance, and improve oral health.
Advantages of Dental Implants
Better Appearance – Dental implants look and feel like natural teeth, and are designed to fuse with bone, making them permanent.
More Comfort – Since they become a permanent fixture, implants are more comfortable than removable dentures.
Improve Speech – Poor-fitting dentures often cause the teeth to slip within the mouth, making your speech unclear. Dental implants eliminate this problem by allowing you to speak clearly.
Boost Self-Esteem – Since they look like natural teeth, it is difficult to notice the difference. They can make you feel better about yourself and help you smile confidently.
Better Overall Oral Health – Dental implants leave the nearby teeth intact, enhancing your long-term oral health. They also make it easier for you to access between teeth while brushing and flossing.
Durable and Convenient – Implants are strong and can last many years with proper care. They are permanent and do not require adhesives to keep them in place.
Who Can Get Dental Implants?
In most cases, anyone with a missing tooth can get dental implants. However, people who have chronic disorders such as heart disease or diabetes, heavy smokers, and patients who have had radiation therapy in the neck or head region will need to be individually evaluated to determine if they can have dental implants.
It helps to keep the following in mind when considering implants for tooth replacement:
Are Dental Implants Painful?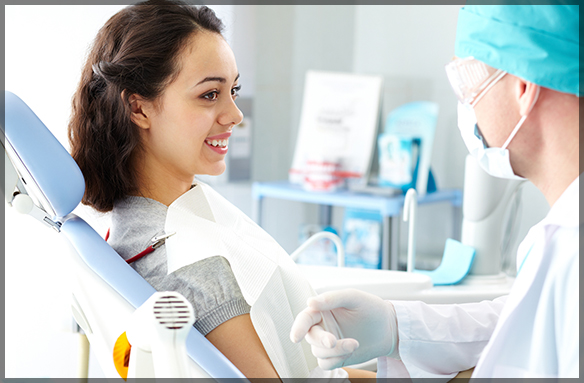 A dental implant consists of a small screw made of titanium. The dentist will place it in the bone, creating a base for the replacement tooth. The procedure is not painful because they will use local anesthesia to numb the region, eliminating any discomfort. If you feel mild soreness or pain after the treatment, you can ask your dentist to recommend over-the-counter pain medications.
Caring for Your Dental Implants
One of the reasons why patients prefer to have dental implants as a tooth replacement is because it is easy to care for them. They require the same care as your natural teeth, including the following:
Brushing with a soft-bristled toothbrush
Flossing twice a day
Rinsing your mouth with an antibacterial mouthwash
Visiting your dentist for regular dental check-ups
We Offer the Best Services for Teeth Replacement in Ottawa
At Family Dental Care Clinic in Ottawa, we provide comprehensive dental care services. We strive to help our patients maintain a happy and healthy smile. We offer many options for replacing a tooth including dental implants. We have a team of professional dentists to cater to your needs.
If you are missing a tooth, get in touch with the consultants in our dental clinic in Ottawa by calling 613-706-1730. We will be glad to discuss your problems and provide an accurate solution. You could also schedule an appointment by filling out our online form.