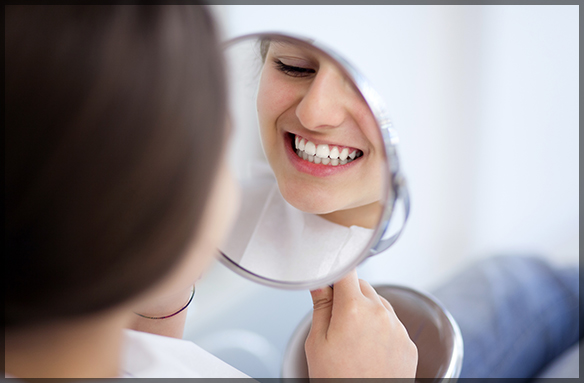 Having a chipped tooth is quite common for both adults and children. Chipping your tooth can happen from biting something that is hard, a fall, or hitting your mouth. Tooth decay and grinding can also make it easier for a tooth to chip. If you have experienced a chipped tooth, learn about what problems it can cause and how to fix it.
When to Repair a Chipped Tooth
If you chip your tooth, you should visit your dentist as soon as you're able. Minor chips will likely be easy to repair with a file or a filling material. A more serious crack or chip will require more involved dental work. This is because the chip may have damaged the pulp inside your tooth. If left untreated, a chip of this severity can lead to an infection.
Problems Caused by Not Repairing a Chipped Tooth
You may think that a small chip isn't a big deal, but it can still cause damage. Small chips can be sharp, cutting the inside of your check, tongue and gums and can also lead to bigger chips moving forward. A larger chip can affect the root of your tooth, cause pain and temperature sensitivity, and lead to tooth decay resulting in bad breath.
Fixing Damaged Teeth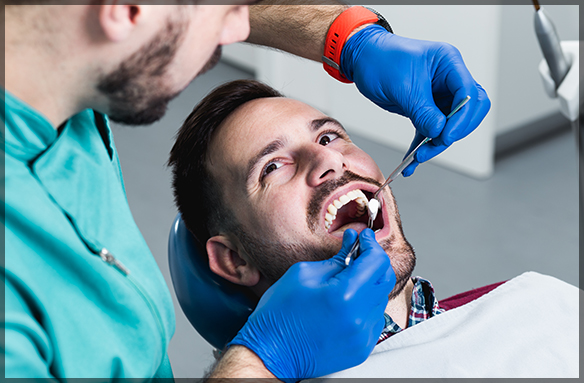 When looking to fix a chipped tooth, your dentist will use a few methods. If the chip is small and not noticeable, they may just file down the rough edges. For more noticeable areas, they will fill it in with a filling material matching the colour of your tooth. More severe chips may require a cap or crown to be sure the root and pulp is protected. If the chip has already damaged the interior of the tooth, a root canal may be required first before a crown is placed.
Preventing Chips
To prevent chips in your teeth, having good oral hygiene is an important first step. Being sure you have no cavities or decay will help you to keep the enamel of your teeth strong. If you play sports or grind your teeth, consider getting a mouthguard to protect your teeth. Nervous habits like chewing on pens or biting your nails can damage your teeth, so try to direct your habits elsewhere. It also helps to avoid biting on hard candies and ice as this can damage your teeth.
At Family Dental Care Clinic, our aim is to make your teeth and mouth as healthy as possible. We have a variety of services available to help you with any damage your tooth has received, including crowning and filling chips. Our skilled team can provide you with advice for caring for your teeth and improving your oral health.
For more information or to schedule an appointment with us, please fill out our online contact form or call us at 613-736-5000.