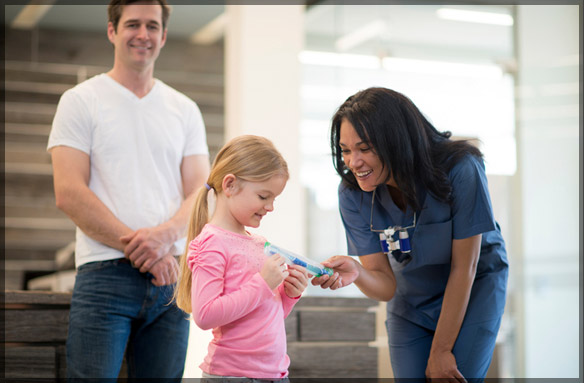 Whether you've just moved to a new location and need to switch clinics, or your old dentist has retired, there are several reasons you may be looking to choose a new dentist for your family. When the time comes to select, there are a few things to keep in mind to ensure you get the right fit that you are comfortable with and you can feel good about.
Convenient Hours and Location
When choosing a dentist for your family, it is important to make sure they are open during hours you are able to reach them. If you work until 5:00 P.M. during the week, it would not make sense to look into a clinic that closes around that time and has no or limited weekend availability. Ensure that the office you are considering can fit in with your schedule, as well as the schedule of the rest of your family.
It is also wise to select a clinic close to your home. This way, it is not too far out of the way for an appointment or to pick up your children from school or an activity and take them to a cleaning. When your kids get a bit older, they can easily access the clinic on their own via public transit as opposed to needing to find a way out of town to get to their appointment.
Emergency Services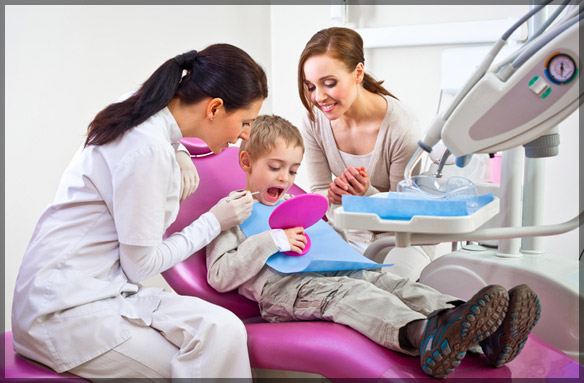 Being able to turn to your dentist for emergency treatment provides peace of mind, knowing you will be taken care of should anything arise. Whether it be a serious toothache, broken or damaged tooth, or a sports injury resulting in your child accidentally losing a tooth, treatment from a skilled dental professional is much more beneficial and helpful, and often handled with the appropriate sense of urgency, than waiting in an emergency room at a hospital.
Sedation Availability
If you or your family are the types to get nervous about trips to the dentist, or you have a particularly difficult or lengthy procedure looming, sedation may be a good option. Check to see if your office provides sedation for dental visits to help reduce stress during appointments and calm down the nerves of anxious children and adults alike. Most good dental offices will provide various methods of effective and safe sedation to calm, and in some cases, have a patient sleep through the procedure entirely.
Experience with Children
If you have young children, you want to make sure your dentist has experience working with kids. Pediatric dentistry requires additional training. You also want someone your kids will be comfortable around, and who can make trips to the dentist less scary for them, so they don't develop a fear of the dentist and avoid going later in life.
Kind, Patient, and Easy to Talk To
You want to choose an office where every member of the team from the receptionist, hygienist, and dentist are positive, welcoming, and kind. The environment should be welcoming, and you should always be comfortable talking to any of the staff with any questions you have. They ideally will make your children feel included and encouraged to take an active role in their dental health.
If you're looking for a new dentist, contact Family Dental Care at 613-736-5000 to book a new patient exam and learn about our new patient specials. We look forward to meeting you!