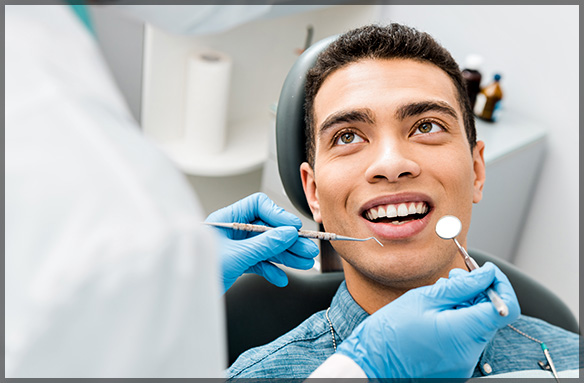 Periodontitis, also known as gum disease, is an oral infection that causes inflammation of gums and weakens the soft tissue and bone supporting the tooth. Without proper treatment, it may affect your overall dental health, leading to loss of the alveolar bone around the teeth. Read on to learn more about gum disease treatment to maintain healthy gums and teeth.
Common Causes of Gum Disease
The primary cause of periodontitis is bacteria and plaque build-up. When the build-up increases around the tooth, it causes irritation and swelling in the gums.
Smoking increases the chances of gum disease.
Diabetes and hormonal changes in women are also known to cause periodontitis.
Specific medications that reduce the production of saliva in the mouth can cause this oral condition.
Non-Surgical Gum Disease Treatments
The primary goal of the treatment is to control and reduce the infection. It helps to visit your family dental clinic to seek professional help. Your dentist will assess the condition and suggest the appropriate remedy depending on the extent of the gum disease. It helps to know that good dental hygiene is part of the prevention as well as the treatment. Here are a few courses of actions that dentists prefer for periodontitis:
Professional Dental Cleaning
Your dentist will remove the plaque from above and below the gum line of all teeth. They may recommend professional dental cleaning 2-3 times a year as a preventive measure to help reduce the infection.
Scaling and Root Planing
This non-surgical procedure involves deep-cleaning and helps to remove plaque build-up and rough spots on the tooth root. It can help you get rid of the bacteria and ensure you have a clean gum line.
Medications
A variety of mouthwashes, antibiotic gels, antiseptic chips, and more are available to treat gum disease. Your dentist may also recommend oral antibiotics in the form of a tablet or capsule to help you.
Preparation for Gum Disease Treatment
Your dentist will conduct an oral examination and perform the necessary procedure in their dental office. The time taken for the treatment, the discomfort level, and the time to heal depends on the extent of the disease, the procedure, and your oral health condition. If necessary, they may give local anesthesia to numb the area to reduce the pain and help you relax while they perform the procedure required.
We Offer Regular Oral Check-Ups at Our Dental Clinic in Ottawa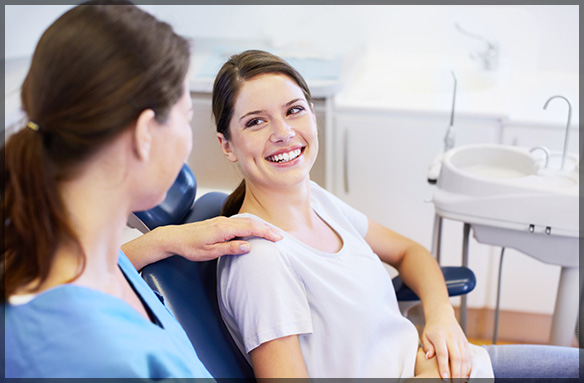 At Family Dental Care clinic, we care about our patients, which is why we provide complete oral care. We have qualified dentists, including Dr. Vineet Sidhu and Dr. Gustavo Azevedo, as well as dental hygienists and friendly staff to help you. We will work to understand your problems, examine your dental health, and provide reliable treatments to help you maintain a healthy and happy smile.
For more information about our dental services and our team of dentists in Ottawa, please call us at 613-736-5000 (South) or 613-627-3500 (Downtown). You could also fill out our online form to book an appointment.
Related Posts: