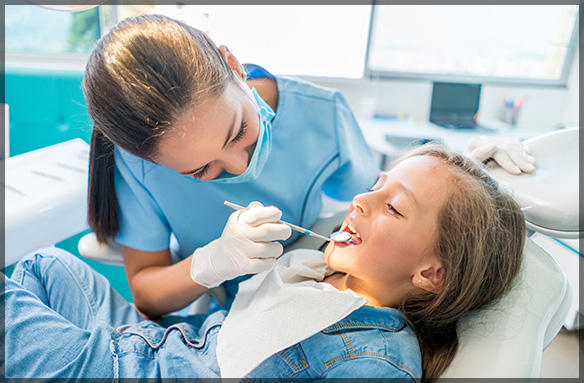 Dental care for kids involves regular visits to the dental clinic. However, most children feel overwhelmed about consulting a dentist. You can help your child overcome their fears and anxieties to make them feel more comfortable. Read on to learn a few tips from our experts to make dental visits easy for your kids.
7 Useful Tips to Prepare Your Child for Dental Visits
Use Pictures

It is essential to let your child know how a dentist can help them maintain healthy teeth and gums. You can use drawings and pictures to make them understand what will happen at the dental office. This will help ease their anxiety.

Watch Videos

Along with the pictures, you can prepare your child for their dental visits by showing them educational videos about dentists. This will help them better understand what a dentist will do as part of the dental care routine. Be sure that the videos aren't graphic or frightening.

Role-Playing

It helps to know that hands-on activities are a great way to prepare your child for visiting the dentist. You can start the role-play by pretending to be a dentist and them being the patient. This is an excellent opportunity to involve them in an oral care routine and show them the correct brushing and flossing techniques.

Take Your Child Along with You

Bringing your kid to your dental appointments is a great idea to make them familiar with the surroundings and staff and help them feel more comfortable. Learning about what the dentists do when it comes to oral hygiene can prepare them for their visit.

Prep Your Kid at Home for the Visit

Before your child's dentist appointment, it helps to talk to them about what they should expect at the clinic. Remind them about the pictures and role plays that you had with them previously. Explain to them that the dentist will look at their teeth and help them have a beautiful smile.

Time it Well

Children tend to have patterns of cranky and good behaviour or mood at different times in a day. It helps to schedule the dentist appointments for times when your kid will be relaxed and comfortable. Avoid taking them to the dentist when they are tired or hungry. Also, do not give them sugar or caffeine before the visit. It helps to arrive early so they can get used to the environment.

Stay Positive

It helps to keep a happy and cheerful attitude when talking about the dentist. Be sure to treat the visit as something positive, simple, and routine. This will help them have a better attitude towards the dentist. You may also bring along their favourite toy or a blanket to comfort them.
We Provide the Best Dental Care for Kids in Ottawa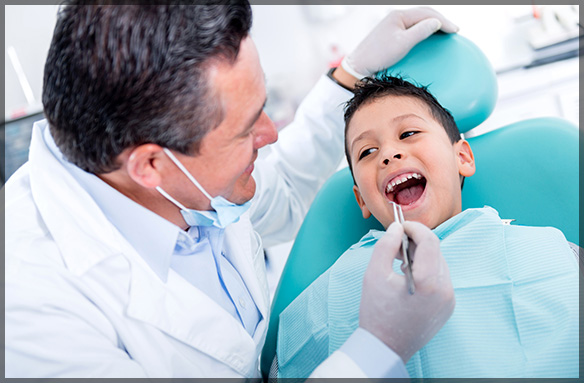 At Family Dental Care clinic, we have qualified kids' dentists to help your child have good oral hygiene. We use advanced equipment and safe practices for regular checkups and to perform the necessary procedures. If you want your child to have healthy teeth and gums, feel free to call us at 613-627-3500 (Downtown) or 613-736-5000 (South). You could also fill out our online form to schedule an appointment with us.