Teeth Replacement Options to Help Restore Your Smile and Your Self-Confidence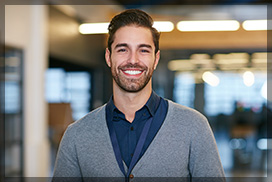 Sometimes, as a means of eliciting laughter from the audience, entertainers may produce a smile that they have artificially altered by blackening a few teeth or by inserting/overlaying a prop made to look like a toothless grin; and then there are the hockey documentaries that always seem to include footage of players who just happen to be missing some of their natural teeth, all in the interest of adding levity to the narration.
Regrettably, the point that is absent from these types of scenarios is the fact that, in reality, missing teeth can/will adversely affect one's smile. Indeed, the loss of one or more teeth should by no means be considered a laughing matter, by any stretch of the imagination; in addition to affecting the ability or willingness to smile, missing teeth can have an impact on:
Speech clarity
Facial symmetry
Biting and chewing
Self-confidence in public
Fortunately, missing teeth can be replaced and, through advancements in technology, these teeth replacements can now offer the appearance and function of natural teeth.  This can in turn improve/restore one's smile and hence their self-esteem/self-confidence in social and business settings; it will also enhance their quality of life from the practical perspectives of eating, speaking, and physical appearance.
With respect to teeth replacement, there are fundamentally three options for consideration; these alternatives are primarily based on gum health and the health of any/all natural teeth that remain, and perhaps financial situations as well:
Dentures – are removable devices made for the partial or complete replacement of the upper or lower arches of the teeth; well-made and properly-fitted dentures can provide an economical and practical solution for people who are missing multiple teeth.
Fixed Bridge – this is a dental rebuilding/restoration that spans a gap of consecutively missing teeth and is connected or bonded to the natural teeth on either side of that gap.
Dental Implants – these are permanent posts anchored to the jawbone and overlaid with singular replacement teeth or a bridge that is cemented to the posts.  While dental implants represent the most expensive option, they can provide an effective combination of strength, functionality, and aesthetic appeal.
Based on one's overall oral health, the quantity of missing teeth, personal preferences, and budget, the above are all viable options for teeth replacement.  Consulting with dental clinic professionals such as the team from Family Dental Care in Ottawa, can help people make an informed decision about the replacement method that is best for their particular situation.
Customized Solutions to Address a Variety of Teeth Replacement Needs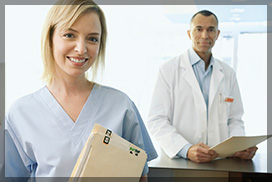 As intimated above, dentures are essentially a customized solution for individuals who are missing several teeth; these devices are designed and manufactured on a patient-specific basis to fit the exact pattern of the missing teeth and to match the appearance and colour of any remaining natural teeth.
In years past, people who needed dentures would be required to visit a denturist or perhaps a prosthodontist to have their replacement teeth manufactured and fitted.  Today, however, these needs can be addressed by family dentists who are certified and experienced in this field; one dental clinic where denture services are available is Family Dental Care in Ottawa.
The Family Dental Care team can offer a number of custom solutions for teeth replacement, including:
Immediate Dentures – new teeth inserted the same day that extractions are done
Partial Dentures – made to replace a few teeth and match remaining natural teeth
Complete Dentures – precision devices that provide the appearance of natural teeth
Implant Retained Dentures – are affixed to posts that are anchored to the jawbone
Do not let missing teeth ruin your smile or affect your self-confidence and self-esteem.  Call Family Dental Care in Ottawa at 613-736-5000 to schedule a consultation on teeth replacement options and customized solutions and to determine the best course of action to address your specific situation.