Dental technology has come a long way in the past couple of decades. An Ottawa dentist today can provide a lot of choices to one's patients. For instance, treating cavities can now be made by either white fillings or silver fillings. Most people may not know the difference between the two. Below are briefly discussed the differences between the two types of filling.
White Fillings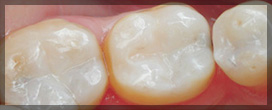 White fillings are resin composites that copy the appearance of real teeth. For years, they were only used for the front teeth, but their strength has improved as technology advanced, which made them excellent for the back teeth as well. These fillings can handle the daily chewing and grinding of the back teeth.
One of the advantages of using white fillings is of course that they look better compared to the silver variety. There's very little contrast to the tooth and the material of the filling. Other people usually cannot even notice that you have fillings in your teeth.
White fillings used to be recommended for the six teeth that are at the front of the mouth, which are the incisors and cuspids (eye tooth). However now you can see an Ottawa dentist and can get white fillings for all your teeth, front, as well as back.
Because white fillings are composite in nature, they require special technique and skills to place. The tooth must be completely dry before the filling can be applied. There are several steps to achieve an excellent result and they must be done precisely and exactly. For these reasons, White fillings cost a bit more than the silver ones. The result is beautiful and esthetic and this often gives a boost to a person's self confidence. Your smile is after all, certainly quite important in almost every aspect of life.
Silver Fillings

Silver fillings or amalgam fillings are made of a combination of various metals that include silver, copper and tin. They are considered very durable, which is why dentists use them in molars. They are also used for cavities that go deep down the gum line. That's because they are easier to place in areas that will be difficult to dry out in order to place white fillings.
The mercury in Silver fillings has cause some controversy as to whether it is harmful. They are less advisable in young children and pregnant women.
Silver fillings have been around for many decades and tried and tested to be strong and reliable. However, White fillings have advanced today to be excellent as well. Amalgam fillings can also last longer than resin ones. On the downside, silver fillings are less pleasing aesthetic-wise compared to composite fillings. A major disadvantage of the Silver fillings is that they expand with time and can fracture the tooth. On the other hand White fillings do not expand and cause fractures and to some degree the bonding can help to prevent fractures.
White fillings have definitely gained much more popularity than Silver fillings in recent years.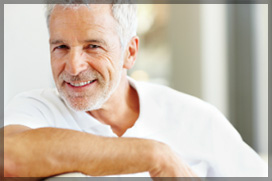 When it comes to filling cavities, an Ottawa dentist will give one's patient the right to choose. The dentist will provide the pros and cons of each type of filling that include their durability, longevity, and nature. The location, nature, and size of the cavity are also some of the deciding factors when it comes to choosing the type of filling. The dentist will also explain the details of the procedure, and what to expect after it is completed.
Call Our Family Dental Care Clinic in Ottawa today at 613-706-1730 to schedule a check-up. You can also use our online contact form below:
You might also want to check our related posts: