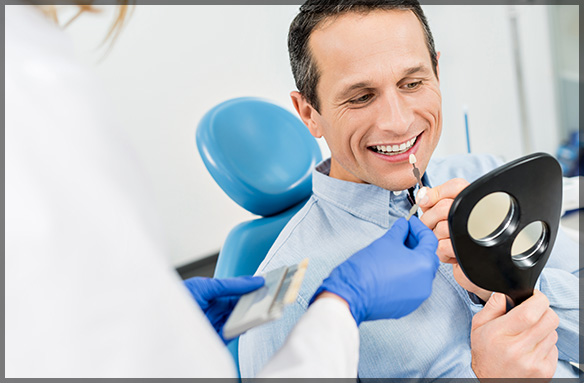 If you are missing a tooth or want to replace an unhealthy tooth, it helps to know that dental implants are an excellent solution. When compared to the traditional methods, they are better, more permanent, and look and feel like a natural tooth. If you are not sure whether teeth implants are the right choice for you, read on to learn more about them and make an informed decision.
What are Dental Implants?
Teeth implants are typically made of titanium and are shaped like an artificial tooth root. They provide strong support for fixed or removable replacement teeth. They are an ideal choice for a foundation to a stabilized denture or multi-tooth bridge, designed to match the rest of your teeth. Much like the original teeth, they perfectly support biting and speech.
Treatment Process for Having a Tooth Implant
If you are considering a dental implant, it helps to consult your dentist to know whether it is the right option for you. They will examine your previous medical records, check your current oral condition, and discuss your goals. If your dentist feels that you have healthy gums, enough bone density, and good overall oral health, they should be able to install the implant once you schedule the procedure.
Step-by-Step Process of Getting a Dental Implant
Your dentist will develop a treatment plan according to your oral health, needs, and convenience.
They will place the tooth root implant into the bone socket of the missing tooth.
It may take the jawbone around 6 to 12 weeks to heal and grow properly.
They will fix a small connector post, known as an abutment, once the implant bonds to your jawbone. This will help hold the new tooth in place securely.
Your dentist will create a duplicate of your bite and make impressions of your teeth to design a crown or the replacement tooth.
Local anesthesia is given to minimize the discomfort, which is why most patients do not experience any pain during the implant procedure.
Are Teeth Implants Successful?
Although the success rate depends on their placement and individual oral health, dental implants are successful in almost 98% of cases. Also, with proper care, they can last a lifetime. In addition to this, they offer excellent benefits in the form of:
Better appearance
Improved comfort and speech
Easier chewing and eating
Easy care and maintenance
Preventing the loss of bone density
Enhanced self-confidence
Caring for Your Dental Implants
It is quite easy to care for your teeth implants. The process is similar to caring for your natural teeth, and includes the following:
Regular brushing, at least twice a day
Proper flossing
Rinsing with an antibacterial mouthwash
Visiting your dental clinic for regular oral checkups
Simple & Hassle-Free Procedure for Dental Implants in Ottawa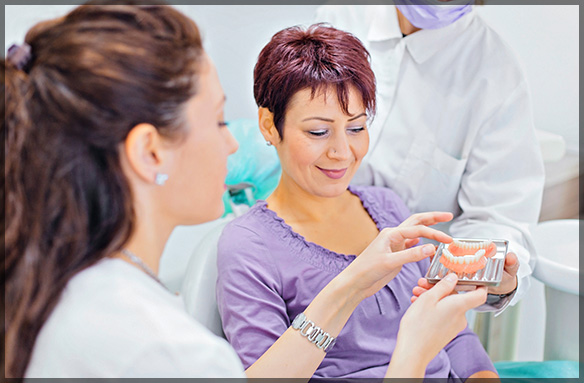 At Family Dental Care clinic, we have qualified dentists in Ottawa to help you. We offer quick and reliable advice to enhance your oral health and ensure you have healthy teeth and gums. We care about your smile, which is why we offer a wide range of services and provide accurate solutions to all dental problems.
If you want to have a tooth implant to replace your missing or unhealthy tooth, please call us at 613-627-3500 (Downtown) or 613-736-5000 (South). You could also fill out our online form to request an appointment with one of our dentists.
Related: