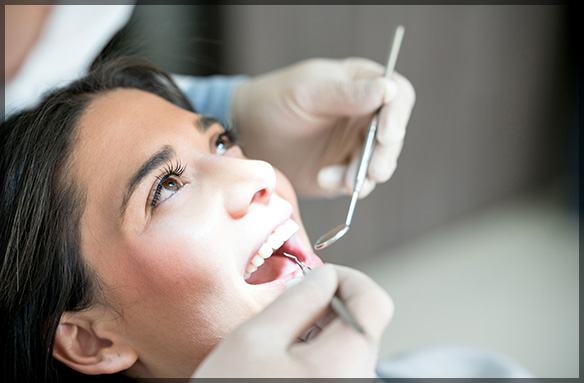 Routine dental exams are an excellent way to identify oral problems in the early stages. They help prevent potential issues from becoming severe. However, most people feel anxious about visiting their dentist regularly because they do not know what to expect during a typical dental checkup. Read on to learn more about what happens during these visits to help reduce your anxiety.
What is Included in a Routine Dental Checkup?
Discuss Your Dental History

Before examining your mouth, your dentist will inquire about your medical history. They will ask about any changes in your overall health, including new medications and conditions such as arthritis, diabetes, and more. It helps to discuss your allergies, concerns, and anxieties with the professional to ensure you get the right treatment.

Teeth Cleaning

After you discuss your concerns and your medical history, the dentist will start the routine oral checkup procedure. They will scrap off built-up plaque, floss your teeth, and give them a thorough cleaning. In addition to this, they will also give your teeth a smooth finish by using a tooth polisher to help get rid of any residue.

Examine Your Teeth

After the teeth cleaning procedure, your dentist will use a metal probe with a small mirror to examine your mouth thoroughly. They will look for swelling in the gums, mouth sores, redness, softening of tooth enamel, and ensure the gums are correctly attached to the teeth. This will help them identify the problem areas and recommend corrective actions.

Dental X-Rays

During your routine dental checkup, the dentist may take x-ray pictures of your mouth to see if there are any problems below the surface. The images show your teeth and the roots below your gum line. Depending on the results, they will provide you with a proper set of oral care instructions.

Results and Advice

After cleaning and checking for any dental conditions, the dentist will help you understand the results. If they find a serious concern, they may recommend further tests. Otherwise, they will guide you on how to take care of your teeth and suggest the best oral care routine to help you avoid any dental problems in the future.

Schedule Future appointments

The final step of the routine oral checkup is discussing your next appointment. It is an effective way to ensure that you have your dental checkups regularly. Even if you are diligent in your routine oral care, it helps to consult with a professional regularly.
Contact Our Family Dentistry in Ottawa for the Best Oral Care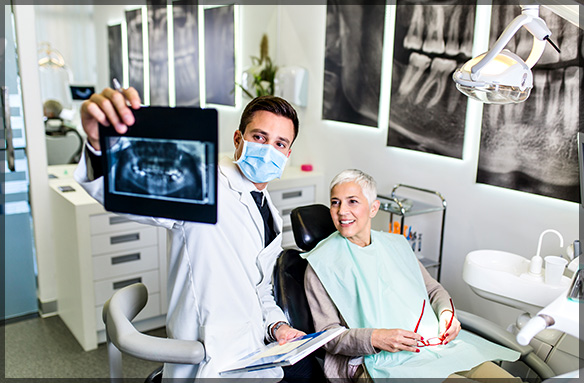 At Family Dental Care clinic, we provide a comprehensive range of dental services, including routine oral checkups. We care about our patients, which is why we have experienced professionals such as Dr. Vineet Sidhu and Dr. Gustavo Azevedo, in our team. We also have a friendly and qualified staff to cater to your needs.
If you are looking for a dentist in Ottawa to understand your concerns and offer reliable advice, feel free to call us at 613-736-5000 (South) or 613-627-3500 (Downtown). You could also book an appointment with us by filling out our online form. We also offer the option of Direct Billing to your insurance to make the payment process hassle-free for you.
Related Posts: