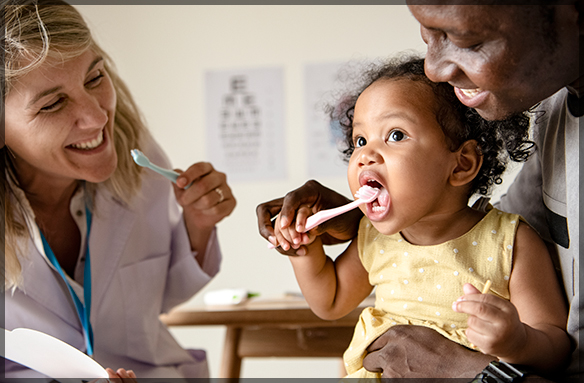 When you're looking to bring your child to a dental appointment, you may have a few questions. One of these questions will likely be whether you should set up the appointment with your regular dentist or bring them to a pediatric specialist. When it comes to getting the best oral health care for your child, a dentist trained in children's dentistry is the top choice.
Reasons Why a Pediatric Practitioner is an Ideal Choice
Specializes in Children's Teeth and Health

A pediatric dentist has undergone additional years of child-specific training. This allows them to learn about the problems that affect children's oral health, as well as understand how teeth grow and develop. This will help them find any potential issues or irregularities. They are also experienced at making children feel comfortable during the dental visit.

Smaller Tools

While it is fine to use standard equipment with children, a pediatric dentist often has smaller tools that fit better in a child's mouth. As part of the procedure, a pediatric dentist often introduces the tools to your child one by one, helping them to feel less scared of the equipment.

Teach Preventative Care

A children's dentist will take the time to focus on how to prevent dental problems, setting your child up for good dental health throughout their life. They can provide advice about how to brush properly and take care of the mouth. They will also have the most up-to-date information on children's dental guidelines and recommendations.

Experience and Expertise

One major difference between standard dentists and pediatric dentists is the experience and expertise in the field of children's oral health. This knowledge lets you feel comfortable knowing your child is in good hands and allows you to ask any questions you may have.
Important Things to Discuss with Your Child's Dentist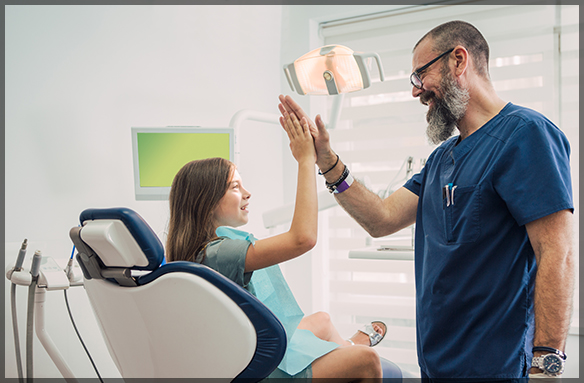 When talking with your child's dental team, there are some important things that you should keep in mind and ask about. These include:
Ask about any new issues or the status of ongoing problems
Inquire about your child's risk of cavities and how you can help prevent them
Learn how to avoid the development of bad oral habits or how to manage habits your child has already formed
Get information about how your child's teeth and jaw are developing
At Family Dental Care Clinic in Ottawa, we provide care for patients of all ages. We enjoy teaching children how to properly care for and maintain their oral health and the importance of maintaining good oral hygiene. We have a qualified dental team to make your child's visit comfortable, educational and enjoyable.
For more information or to schedule an appointment, please call us at 613-736-5000 or fill out our online contact form.
You Might Also Want to Read: