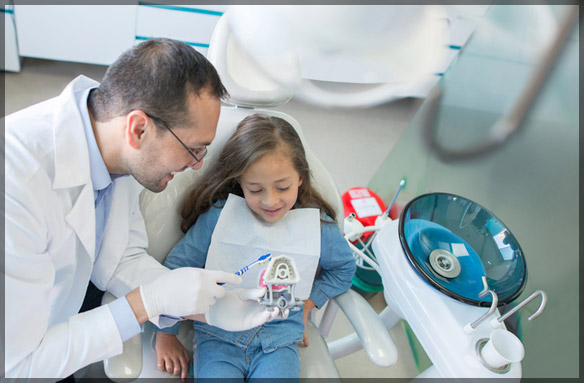 Good oral health is very important and should be taught at an early age. Although it is a tad difficult to make your child to brush and floss their teeth properly, dental care for kids is not as complicated as many people believe. All you need to do is adhere to the following to ensure that your kid is on the right path as far as oral hygiene at different stages of life is concerned:
Early Visits to Your Family Dental Clinic
Many dentists, as well as pediatricians, highly recommend taking your infants to the dentist for the first time before their first birthday. At the initial consultation, the dentist will do the following:
Check for early signs for any dental problems such as tooth decay and weak gums.
Explain to you the oral care routine for your child.
Ask you for any specific concerns and address them.
You should take your child to see your dentist once every six months. Listed below are a few useful details to help them develop a positive attitude about the regular visits:
Take them with you when you go for your check-up to help them get used to the office and the staff.
Answer your kid's questions honestly.
Make sure that your child does not have any fear regarding these visits.
How to Care for Your Infant's Teeth
You must begin with dental care as soon as your child's first tooth starts developing because teeth are susceptible to decay. Keep the following in mind:
To prevent the 'baby bottle syndrome,' which refers to teeth discolouration and decay due to sugar and acid in infants, wipe your baby's teeth and gums with a soft, damp cloth after every feeding.
Give them a bottle of water during a nap and before bedtime.
Teach Healthy Eating & Drinking Habits in Your Child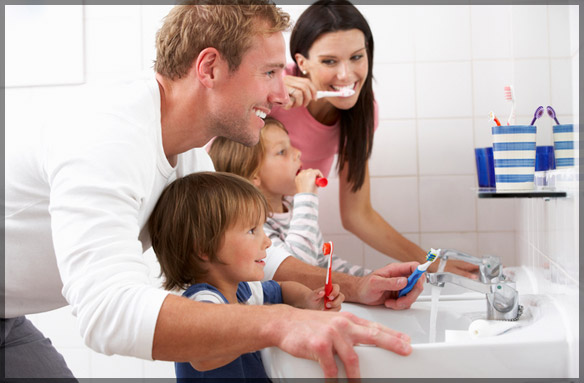 Water fluoridation refers to the addition of fluoride to a public water supply in a controlled way. Many studies have proved that children who drink water containing this have up to 65% fewer dental problems such as cavities, and they do not have tooth decay issues even in their teenage years.
If you live in a community where you do not get fluoridated water, you can add fluoride tablets, gel or drops to it. You could also use mouthwash or toothpaste containing fluoride salt.
A balanced diet is also essential for healthy teeth and gums. Children need to have food containing calcium such as milk, yogurt, and cheese to have strong teeth. It is also beneficial to avoid foods that contain excess starch and sugar.
Here is an age-appropriate dental care routine for children:
By Age 3 – Your kids should be brushing their teeth under your supervision. Make sure that they use only a pea-sized quantity of toothpaste. Do not forget to help floss their teeth daily when they get primary teeth.
By Age 8 – Your children should be brushing and flossing their teeth properly by themselves. You can help make it fun by getting them a colourful toothbrush or one featuring a favourite character, and a great flavoured toothpaste such as bubble gum. You should also take them for occasional visits to the dentist.
Schedule Your Visit to Your Family Dentist in Ottawa
At Family Dental Care, we firmly believe that you should take care of your child's oral hygiene from an early age and include routine check-ups as a part of their overall health care. Give us a call at 613-736-5000 to schedule your appointment with our qualified dentists. We will help you with your child's dental care and look forward to seeing their smile develop!