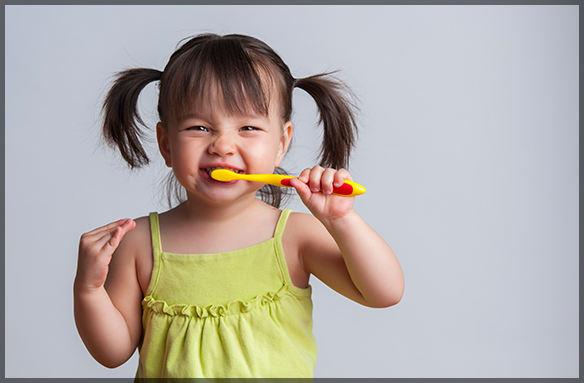 Did you know that even children experience bleeding gums?
According to pediatric dentists, bleeding gums in kids indicates a sign of poor oral hygiene. This is why you should know about dental care for kids to prevent such problems and ensure your child's teeth and gums are healthy. Read on to learn more about the reasons for bleeding gums in children and ways to deal with it.
5 Common Reasons for Bleeding Gums in Kids
Toothbrush Type
Children have soft gums, which is why when you use a new toothbrush to brush their teeth, the firm bristles may cause their gums to bleed. Most children's dentists typically recommend buying brushes with soft bristles that are gentler on gums.
Brushing Technique
When learning to brush their teeth, kids often use more pressure and end up brushing vigorously, causing gum problems overtime. It helps to teach them the right brushing methods and gentle brushing motions to avoid this.
Flossing
Your child may experience bleeding if they skip flossing for a few days. Also, when they start flossing, their gums may bleed a little till they become less sensitive. This should subside within a few days. However, if the gums become red and bleeding persists for more than a week, be sure to contact your family dental clinic.
Gingivitis
Gingivitis is the initial stage of gum disease. It can cause redness, swelling, and sensitivity in the gums. Also, it may cause a receding gum line and bad breath. If you see any of these symptoms in your child, be sure to consult your family dentist.
Medications
Inflamed and bleeding gums are a side effect of some medications. If your child has started taking a new medication, be sure to observe their oral health, including the condition of their gums.
Dealing with Bleeding Gums in Children
When it comes to bleeding gums in children, it helps to keep the following in mind:
Brush your child's teeth twice a day using a toothbrush that has soft bristles and a small head.
Help them with their oral care routine until the ages of 7-9, or until they can perform it properly themselves.
Be sure to floss between teeth that are close.
Avoid giving them soft drinks and candies.
Ensure your child has a healthy diet.
Bleeding gums in toddlers and children is a condition that must be quickly treated. Following these instructions regularly can help prevent the problem from recurring. Also, be sure to encourage good oral habits in your kids to ensure they have a beautiful smile.
Contact Our Family Dental Clinic for Children's Oral Care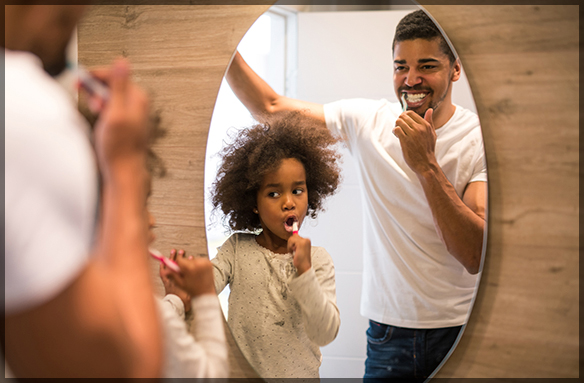 At Family Dental Care clinic, we provide comprehensive oral care for patients of all groups to enhance their lifestyle. We have a qualified team of dentists, hygienists, and office staff to cater to the needs of our patients and ensure they have healthy teeth and gums.
If your child experiences persistent bleeding gums, get in touch with us by calling 613-736-5000 (South) or 613-627-3500 (Downtown) to talk to our pediatric dentist. You could also fill out our online contact form to schedule an appointment. We will examine their oral health and recommend the best measures to help them have a beautiful smile for years to come.
Also Read: